FREQUENTLY ASKED QUESTIONS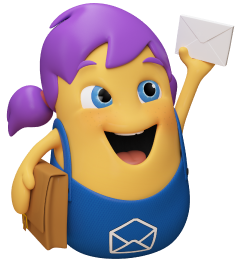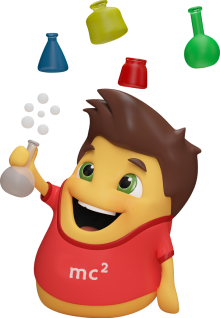 ABOUT PRODUCTS
Where are your products manufactured?
Our products are produced in Turkey, in our factory in Istanbul.
We bought the play dough and played. How long can we play without closing or closing the lid before it dries?
Play dough starts to dry after 3 hours with the lid open. It can be played for 3 years or more with the cover closed.
We forgot the play dough openly outside, what should we do?
Wrap your play dough in a damp napkin and return it to its box. After 24 hours, remove the napkin and throw it away. Play and knead well with your play dough. It will become obsolete.
Play dough stuck to the carpet, what should we do?
Wait until it dries, then scrub with a clothes brush. Finally, clean it with a damp cloth.
Will your acrylic paint come off clothes?
Since it contains resin, permanent marks are left on the clothes. For this reason, it is recommended to be careful when using it.
Does your finger paint come off easily when washing hands?
Yes, after your child uses it, it comes off quickly with the help of soap under warm water. If you are in a place where you cannot find warm water, you can remove it with a wet wipe.
Do paint stains come off carpets and seats?
Finger paint comes off the easiest. Since gouache contains a small amount of resin, most of it comes off, but stains may remain. On the other hand, Acrylic paint, as it should be permanent, it contains resin. That's why acrylic paint should not ve easily removed from where it left a stain.
Where are your acrylic, gouache and finger paints suitable for painting?
Acrylic and Gouache paints; suitable for painting surfaces such as wood, ceramics, paper, fabric. Finger Paint is used for children over 3 years of age to paint paper or other surfaces using their fingers or hands.
RELATED TO HEALTH
Does your play dough contain harmful chemicals?
Since the target audience of our products is our precious children, we care about their health. That's why we don't use harmful chemicals in our products.
Does your play dough contain gluten?
Yes, our products contain gluten, We use the same flour in our play dough that we use a well-known brand of flour when making cakes, pies, etc. in our kitchen.
Do your products have health reports?
Yes, our products have been tested in accordance with the legislation required by the Ministry of Health.
My child accidentally ate play dough while playing, is it okay?
If your child is not allergic to gluten, we know that a small amount of play dough will not cause any health-threatening reactions. However, if you are not sure about the amount that your children eat, we recommend you to apply your nearest health institution without wasting time. If you want, you can also reach us from the contact section.
Do your paints have health reports?
Yes, tests have been carried out in accordance with the legislation required by the Ministry of Health.
If my child puts finger paint on his or her face, will he or she has an allergic reaction?
Finger paint contains a food grade preservative. It can cause an allergic reaction in sensitive areas such as the face. That's why we recommend that your child play under your supervision.