Animals Set
• 1 pcs kangaroo mould, • 1 pcs giraffe mould • 1 pcs lion mould • 1 pcs rhino mould • 8 pcs Modelling Dough (20 gr. x 8)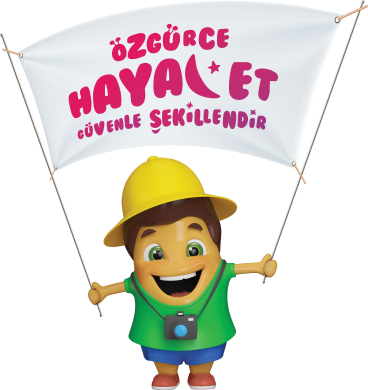 Product Description
Animals Set (160 gr. Play Dough)
Code: L8598
• 1 pcs kangaroo mould, • 1 pcs giraffe mould • 1 pcs lion mould • 1 pcs rhino mould • 8 pcs Modelling Dough (20 gr. x 8)

We produce our play dough from wheat flour in order to protect human health. All components and dough have been tested with the package and necessary precautions have been taken against chemical substances that may harm human health.


Contents: (Total 12 Pieces)
In order to protect human health, we produce the LETS Play Dough from wheat flour. The packaging and the whole compenents are tested and the necessary precautions are taken againts chemicals that might be harmful to human health.
Instructions: If play dough is left open, depending on the temperature and humidity, it may dry after 3-4 hours. After playing keep the dough in a closed manner. If you keep it like that the dough can be used for weeks. If dough is left out, only the surface area may begin to dry. If this occurs, put a few drops of clean water or wrap it with wet wipes to rehabilitate.
Cleaning: To clean from hard surfaces, rub with a wet wipe. Don't use hot water. To clean the dough between materials such as textiles and carpets, allow the dough to dry. After the dough has dried, clean it with a stiff brush. If necessary, wash with mild soap, warm water and a brush.